Viscosity measurement in the food industry
binders (ready meals, preserves)

spreads (margarine, jam)

fish oil, animal feed

spices, sauces, mustard, ketchup

condensed milk, cheese, quark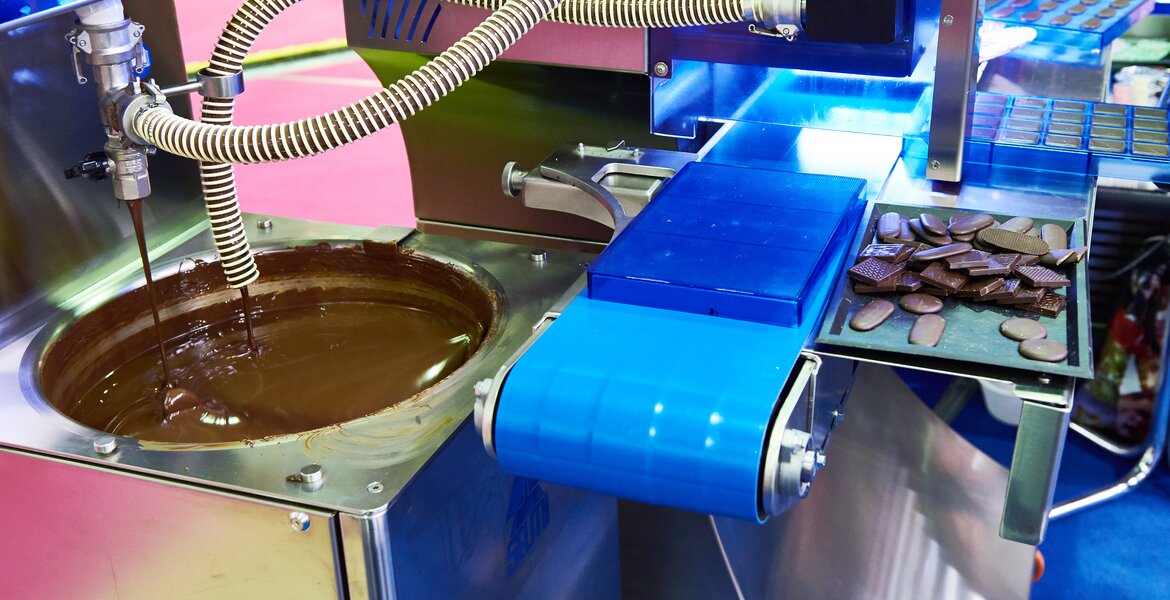 The precise addition of water to spinach – to meet the sampling weight of the frozen goods – can lead to enormous savings in raw materials.
With hygienic process connections and EHEDG certification, our sensors fulfill the requirements of the food industry and enable dead space free installation. They cover all temperature and viscosity ranges.
Although our ViscoScope® process viscometer cannot tell you how good your chocolate tastes, viscosity is a texture parameter that is key to creating a pleasurable "mouth feel". In the production of fish food a fine slurry of water, flour and other ingredients is applied to an evaporator roller. Reducing the amount of water in the slurry reduces the energy required to evaporate it – a simple but effective process.
Applications of Inline Viscosity measurement in the food industry
ViscoScope Viscometer in a filling aid machine
The production of ready meals and canned foods is subject to the highest quality standards. Compliance with the specified weights of chunky ingredients is a key production parameter.
Throughout the filling process, gel-like filling aids help to ensure uniform distribution of chunky ingredients in food cans which are sterilized after filling. This rapid heating completely destroys the gel matrix.
The composition and viscosity of the filling aid depend on the requirements of the product, e.g. weights of the chunks, clarity of the filling aid after sterilization, permitted additives etc.
The filling aid is prepared in the filling container. The mixture, which has a specific recipe depending on the application, is homogenized and adjusted to the desired viscosity. Now the chunky ingredients are added and stirred in to distribute them evenly. The viscosity holds the pieces in suspension and prevents them from being "smashed" when they are pumped out of the tank. However, it is important that the filling aid is not too thick, otherwise the heat will not penetrate to the core of the can during sterilization. In this case, the can contents would not be sterile and the filling aid would remain – at least partly – in its gel state.
You would like to learn more and contact us? Use our contact form directly or send an e-mail to info@marimex.de. We are looking forward to your enquiry!
Just get in touch with us
Inline viscosity measurement in almost every industrial application.
Recommended Marimex Products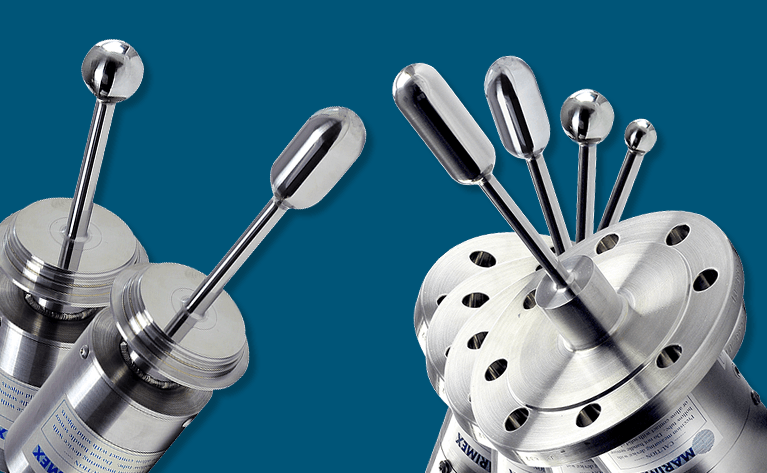 Solutions from Marimex
Marimex® Viskositätssensor ViscoScope
The ViscoScope® Process Viscometer VA-100 is a maintenance-free precision viscometer for reliable real-time measurement of the dynamic viscosity of liquids.
Read more
Solutions from Marimex
Marimex® Transmitter
The VS-D250 and VS-4450 transmitters are compatible with all ViscoScope® VA-100 and VA-300 sensors and their predecessors. This ensures the highest possible flexibility for optimal instrument selection and replacement of older transmitters.
Read more
Industries and Applications
Inline viscosity measurement in almost every industrial application.
Benefit from our many years of experience in the
Inline viscosity measurement

!

Simply contact us by phone or email!